CSUSM's Experts Directory is an online resource for journalists and media professionals seeking expert commentary and insight from the university's distinguished faculty on a variety of diverse topics. The site allows media representatives to use search tools to locate experts by department, topic or keywords.
Profiles of CSUSM's experts are routinely being added, and therefore the directory is not necessarily all-inclusive and may not include every available topic of interest. If you have trouble reaching a source or need assistance, please contact the Office of Communications at 760.750.4010
Featured Experts

Ibrahim Al-Marashi, Ph.D.
Assistant Professor of History
Middle Eastern history
Iraqi history
Iranian history
Syrian history
Terrorism
Military History
Conflicts in the Middle East
Weapons of Mass Destruction
Terrorism in the Middle East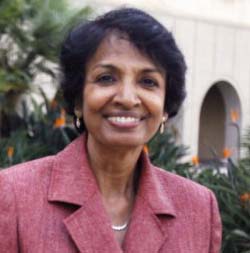 Rajnandini (Raj) Pillai, Ph.D.
Executive Director, Center for Leadership Innovation and Mentorship Building (CLIMB)
Professor of Management
Leadership
Cross-Cultural Leadership
Organizational Justice
Charismatic leadership
Transformational leadership
Cross-cultural management
Presidential leadership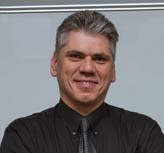 Vassilis Dalakas, Ph.D.
Professor of Marketing
Consumer Psychology
Consumer Behavior
Sports Marketing
Sponsorships
Sports Fans
Gift giving
Consumption of entertainment
Reality TV Consumer social voice, consumer complaints through social media
Schadenfreude
Sports Rivalries
Media Contacts
Having trouble locating the right faculty expert?
Contact CSUSM's Office of Communications, listed below, for assistance.
Margaret Chantung
Director of Communications/Senior Public Information Officer
760.750.4011.
mchantung@csusm.edu
Christine Vaughan
Communications Specialist
760.750.4409.
cvaughan@csusm.edu
Whitney Frasier
Communications Specialist
760.750.7312.
wfrasier@csusm.edu
Cathy Baur
Associate Vice President for Communications
760.750.4407.
cbaur@csusm.edu